(Last Updated On: October 26, 2023)
Repeat Nigerian Scammer Adedayo Ilori Gets 25 Years In U.S. Prison
By SCARS Editorial Team – Society of Citizens Against Relationship Scams Inc., Portions U.S. Department of Justice
Repeat Nigerian Scammer Goes To Prison
Damian Williams, the United States Attorney for the Southern District of New York, announced that ADEDAYO Adedayo Ilori was sentenced today by U.S. District Judge Mary Kay Vyskocil to 25 years in prison for his participation in a sophisticated identity theft and COVID-19 loan fraud scheme.
U.S. Attorney Damian Williams said: "Even while on bail for federal fraud offenses, Adedayo Ilori could not help but continue his repeated fraud and identity theft crimes. He saw the hardships and disruption of the COVID-19 pandemic and the federal government's efforts to address those in need as an opportunity for fraud. He lined his own pockets and recklessly used the identities of dozens of victims. Today's sentence sends a message to Ilori and others engaged in similar crimes that such conduct, especially when it is repeated, will be severely punished."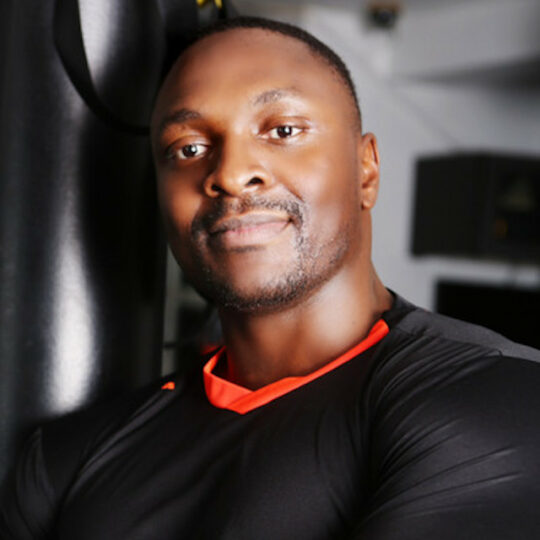 According to court filings and evidence introduced during court proceedings against Adedayo Ilori:
The Coronavirus Aid, Relief, and Economic Security ("CARES") Act is a federal law enacted on March 29, 2020, designed to provide emergency financial assistance to the millions of Americans who suffered the economic effects caused by the COVID-19 pandemic. One source of relief provided by the CARES Act was the authorization of hundreds of billions of dollars in forgivable loans to small businesses for job retention and certain other expenses through the U.S. Small Business Administration's Paycheck Protection Program ("PPP"). Pursuant to the CARES Act, the amount of PPP funds a business was eligible to receive was determined by the number of employees employed by the business and their average payroll costs. Businesses applying for a PPP loan were required to provide documentation to confirm that they had previously paid employees the compensation represented in the loan application. The CARES Act also expanded the separate Economic Injury Disaster Loan ("EIDL") Program, which provided small businesses with low-interest loans of up to $2 million to help overcome the temporary loss of revenue they experienced due to COVID-19. To qualify for an EIDL loan under the CARES Act, the applicant must have suffered "substantial economic injury" from COVID-19.
From at least in or about August 2020 through at least in or about October 2021, Adedayo Ilori and his co-defendant, Chris Recamier, engaged in a rampant COVID-19 loan fraud scheme. Utilizing false identities, sham tax records, and corporate documents, Adedayo Ilori and Recamier successfully obtained more than $1 million, and attempted to obtain more than $10 million, through the PPP and the EIDL Program. In particular, Adedayo Ilori and Recamier applied for 14 PPP and EIDL loans. In applying for these loans, Adedayo Ilori and Recamier claimed stolen identities of third parties and claimed full control of a number of companies, which they purported, cumulatively, employed more than 200 people and paid monthly salaries of more than $3.2 million in wages. In reality, they did not operate these companies. In submitting these applications, Adedayo Ilori and Recamier, among other things, submitted falsified tax documents which were never actually filed with the Internal Revenue Service.
Adedayo Ilori and Recamier used the majority of the over $1 million in stolen government funds for cryptocurrency investments, the purchase of stocks, cash withdrawals, and personal expenses, including leasing luxury apartments and a Mercedes car. The investment accounts were also opened by Adedayo Ilori and Recamier in the stolen identities of third parties.
Adedayo Ilori committed these offenses while facing charges in a separate case filed in the Southern District of New York involving fraud, identity theft, and money laundering in United States v. Ilori, 20 Cr 378 (LJL). As part of that case, Adedayo Ilori was sentenced on March 3, 2022, to 63 months in prison by U.S. District Judge Lewis J. Liman in connection with a commercial loan fraud and bank bribery scheme.
* * *
In addition to the prison term, which is to run consecutive to Adedayo Ilori's term of 63 months in prison that was imposed by Judge Liman, Adedayo Ilori, 43, of Queens, New York, was sentenced to five years of supervised release and ordered to forfeit $1,039,424 and pay restitution in the amount of $1,120,462.40.
Adedayo Ilori's co-defendant, Chris Recamier, 59, of New York, New York, previously pled guilty to major fraud against the United States and was sentenced on October 17, 2022, by Judge Vyskocil to nine years in prison.
Mr. Williams praised the outstanding investigative work of the U.S. Department of Justice, Office of the Inspector General, which conducted the investigation on behalf of the Pandemic Response Accountability Committee ("PRAC") COVID-19 Task Force.[1] Mr. Williams also thanked the U.S. Secret Service, the Drug Enforcement Administration, the New York City Police Department, the Federal Bureau of Investigation, and the Federal Aviation Administration for their assistance in this investigation.
This case is being handled by the Office's Complex Frauds and Cybercrime Unit. Assistant U.S. Attorneys Juliana N. Murray, David R. Felton, and Daniel G. Nessim are in charge of the prosecution.