(Last Updated On: July 11, 2023)
Family Takes Legal Action Against Banks After Navy Veteran Loses $3.6 Million in Wire Fraud Scheme
By SCARS Editorial Team – Society of Citizens Against Relationship Scams Inc., portions NBC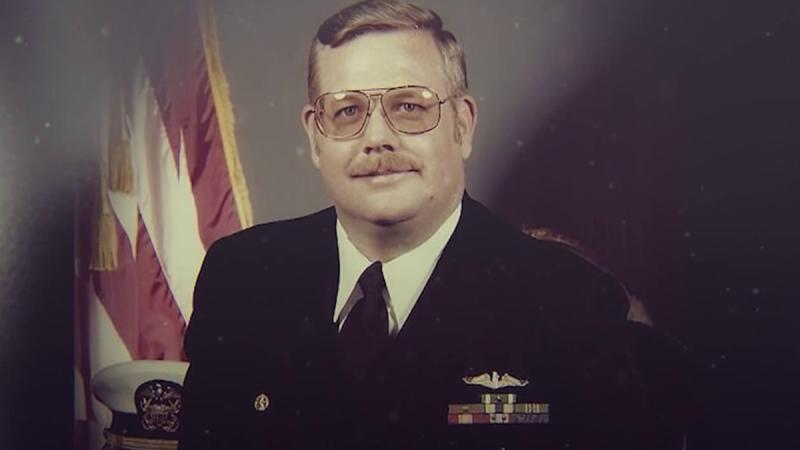 Family Files Lawsuit Against Banks After Veteran Loses $3.6 Million in Wire Fraud Scheme The family of a veteran who fell victim to a devastating wire fraud scheme has taken legal action against multiple banks involved.
A Navy veteran's family is pursuing legal action against banks and credit unions in Virginia, claiming they should have taken stronger measures to prevent the veteran's substantial losses in an apparent wire fraud scheme. The lawsuit, filed on behalf of the late Larry Cook's estate, accuses Wells Fargo and Navy Federal Credit Union of negligence and other claims. According to court documents, Cook initiated 74 international wire transfers through Navy Federal and one transfer through Wells Fargo. The family suspects Cook was deceived by a phishing scam, resulting in unauthorized transfers. The case raises concerns about financial institutions' responsibility in protecting customers from fraud and the need for enhanced prevention measures.
The lawsuit alleges that these banks failed to detect and prevent the late uncle's fraudulent wire transactions. In response, one of the banks, a credit union, asserts that it made efforts to notify the customer about the ongoing fraud. This legal battle highlights the growing concerns surrounding the responsibility of financial institutions in safeguarding their customers against scams and emphasizes the urgent need for improved fraud prevention measures within the banking industry.
According to NBC 4:
According to the complaint, Cook sent 74 international wires through Navy Federal over a six-month period beginning in late 2022.

The complaint also alleges Cook, of Herndon, Virginia, sent one international wire through Wells Fargo to the Bank of Bangkok, though a second attempt at sending money overseas through that bank was denied.

Satterfield, who is serving as the administrator of her uncle's estate, told the I-Team Cook was a decorated Navy commander and nuclear submarine officer who was known in the family as a meticulous record keeper. In the complaint, she said that began to change when he suffered a stroke in 2019 that left him cognitively impaired.

When he died two years later at age 76, Satterfield had a chance to review his once meticulous records and said she discovered "mind-boggling amounts of wires, mostly to Thailand."

She believes her uncle was duped into an elaborate wire fraud scheme that may have begun with a phishing email from a scammer pretending to be Amazon, alerting her uncle to a purchase he never made. The complaint indicates that, soon after receiving that email, Cook began sending wires worth nearly $50,000 each overseas. They were earmarked as "loan repayment."

Though Satterfield says she may never know who was behind the scheme, she believes her late uncle's banks should've done more to prevent him from sending millions overseas.

"Not one wire should have gone out. There were red flags," Satterfield said.

Navy Federal and Wells Fargo declined to comment on the case because of the pending litigation, but both filed motions to dismiss the lawsuit.

In a statement, Wells Fargo said it "takes financial exploitation very seriously" and is "committed to helping our customers avoid fraud and scams through various resources, including ongoing education efforts."

A spokesperson from Navy Federal told the I-Team:

"Our members are always our first priority, and we handle all member transactions with great care."

According to Satterfield's complaint, after 28 wires had been sent through Navy Federal, a representative for the company reported Cook to the Fairfax County Adult Protective Services, writing, "Wires were conducted in a manner indicative of possible elder financial exploitation."

The I-Team reviewed the APS report that shows the agency conducted an investigation and communicated to his bank there was "a risk for financial exploitation and asked that his accounts continued to be monitored."

According to Satterfield's complaint, even after alerting APS, Navy Federal "continued to process at least another 42 wires" for Cook.

"We've argued that once somebody knew something was wrong, it should have stopped," said Kimberley Murphy, the attorney representing Satterfield.

In the filing, Murphy wrote the credit union "had every ability to shut down the account" or ask a judge to appoint a conservator.

"In any of these circumstances, what we would want to see is somebody stepping in and just stopping it and saying, 'Look, we can't do this for you,'" she said.

In Navy Federal's motion to dismiss, it wrote it warned Cook "numerous times that he is the victim of a scam, but he still wanted to proceed with the wires."

It also pointed to the APS report, which stated, "Mr. Cook refused to meet with APS" and "became angry that anyone had suggested that he was being victimized."

The same APS report noted the agency "was not able to obtain any information about Mr. Cook`s support network and as a result, did not speak to anyone within his social circle who may have been able to privately address the concern."

Records show APS referred the case to the FBI "due to the amount of money transferred to international accounts."

Elder Fraud on the Rise

According to the FBI's Internet Crime Complaint Center, more than 88,000 people over age 60 lost a cumulative $3.1 billion to scams last year. That's an 84% increase in losses from 2021. The most common type of scams were tech support, non-payment or non-delivery scams, as well as personal data breach and romance schemes.

Genevieve Waterman with the National Council on Aging said senior citizens too often are in denial they're being scammed.

"The scammers are really using a lot of psychology on them to convince them that this is real," she said.

She continued that while banks can notify authorities, they aren't always required to do so. In Virginia, for example, financial institutions are not mandatory reporters.

What's more, Waterman said, their hands are typically tied when it comes to contacting family unless they're listed on their account.

"If an older adult has maybe a power of attorney, there is a way is to stop the transaction by having to get the power of attorney to sign as well," she said. "It really just depends on their situation and whether or not they have someone on file that the bank can reach out to."

Virginia Del. Michelle Maldonado, a Democrat who represents Prince William County, said she'd like to see changes to the law to require financial institutions to report concerns of possible elder financial exploitation, akin to federal law requiring them to report suspicions of crimes like money laundering.

"There should be a duty to report if we suspect there is elder financial fraud occurring," she told the I-Team. "How do we create those policies and procedures to make sure that the banks are safe and protected and the people they serve are safe and protected?"

According to the "2021 Older Americans Benchmarking Report" by the American Bankers Association Foundation, 93% of banks surveyed about elder financial exploitation reported filing a suspicious activity report, flagging or closing accounts, or reporting their concerns to APS. The number of banks reporting to APS has risen from 62% of those surveyed in 2017 to 78% in 2021, according to the ABA.

Other consumer advocacy experts pointed out that, even if a bank closes a customer's account, that customer could simply move their money elsewhere.

That's why they advise having conversations with relatives about adding a trusted contact to their bank accounts so financial institutions have someone to call should they have concerns about possible exploitation.

Satterfield said she's heartbroken her uncle's proud legacy has been tarnished by this tragedy and hopes that by sharing his story, others might avoid the same pain.

"It's just sad," she said. "It's sad on so many, so many levels."
This is a perfect example of how financial institutions are not doing enough!
It is for this and many other reasons why SCARS is working to propose new approaches to intervening to help prevent these types of devastating crimes.
Read our SCARS Proposal to the Banking Industry here: A SCARS Proposal To Stop Money Transfer (APP) Fraud (scamsnow.com)
Resources:
More:
Source: